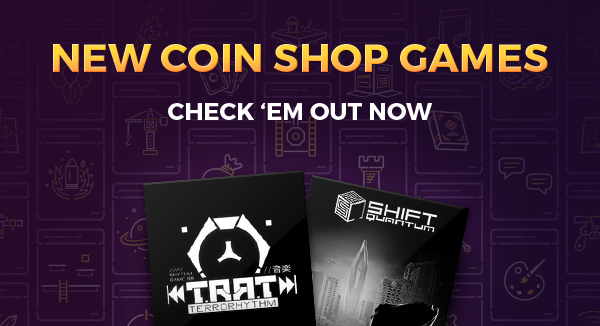 THE NEW DANCE CRAZE

Stop what you are doing! Yes, you, small child poorly recreating a dance from Fortnite on TikTok. And you, football player celebrating in the endzone. And you, schlubby father in the kitchen getting down to some music when you think no one is watching. We've discovered a brand new dance that is about to sweep the nation. We call it the "Quantum Terror." We know, it sounds pretty scary, but don't worry, it's just a collection of sweet moves from the games below. Don't trust us? Try them out for yourself. Your dance moves will never be the same.

Shift Quantum
Shift Quantum is a brain-busting platformer using a unique mechanic called SHIFTING, a way to twist your environment and invert space around you. Bend your mind to reach the exit of each level and unveil the secrets of a strange program. Extend the experience, create and share your own levels.
TERRORHYTHM (TRRT) - Rhythm driven action beat 'em up!
TERRORHYTHM - the music powered beat 'em up game. Follow the rhythm of music to defeat the security systems that keep any sound from the society. Upload your own MP3 collection and battle through your favourite tracks!

We're still partial to the Macarena.