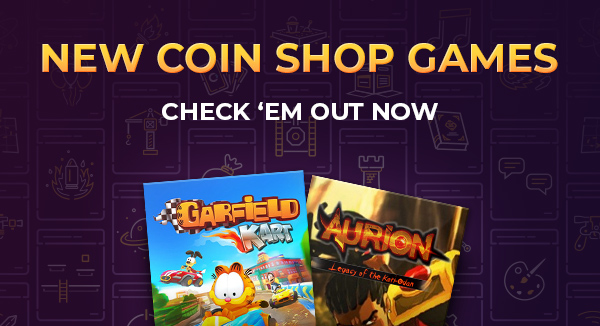 THE ESCAPE

We all need something to daydream about, it's no lie. It saves us from the more mundane moments in our lives, not to much the more dismal ones as well. Some people dream of training elemental animals and helping them evolve to fantastic heights. Others put themselves in the shoes of war scarred eco-terrorists, or a badass zombie killing super sleuth. I myself step in and out of the shoes of a Half-Orc, one that has a specific distaste for beavers. But either way, we all have something. And while the shoes of an exiled mythical hero fighting to restore his family sounds awfully appealing, sometimes a nice tray of lasagna and a relaxing sunday drive is just what the doctor ordered.

Garfield Kart
Join Garfield and his friends in the funniest fast and fur-ious game! What character do you want to play with? Garfield, Odie, Jon, Nermal… you choose! Take part in no-holds-barred crazy races.

Aurion: Legacy of the Kori-Odan
A 2D African Fantasy Action-RPG which seeks to innovate in this genre. The dynamic gameplay partly inspired by the old school "Tales of" series, focuses on 2D real-time combat sequences while the narration and its environment both draw deeply from African culture.

Enjoy your daydreamin', as long as that day isn't Monday.