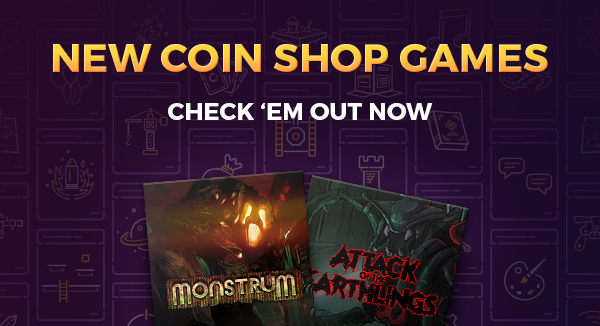 DESTROY ALL HUMANS

Since birth, we've been bombarded with messages and media that humans are the ultimate good guys. It's no surprise then that when something challenges that paradigm, we think it strange, but what if the opposite is true? What if humans really are the bad guys?

Today's games explore that possibility in different ways. Attack of the Earthlings is pretty on the nose, you play as an alien race defending itself from invading humans. Monstrum, on the other hand, requires a closer look. On the surface it appears to be a game about escaping a terrifying monster that is stalking you. But maybe, just maybe, this monster was just trying to take a nap on an abandonded ship, minding its own business, when some jerk showed up and started making a racket. That puts things in a different light, doesn't it?

Monstrum
Monstrum takes the traditional survival horror formula and remixes it completely with procedurally generated levels, permadeath, and AI driven predators, ensuring that nowhere on its derelict cargo ship is ever truly safe.
Attack of the Earthlings
Take on Galactoil, a comically dysfunctional intergalactic energy corporation, and its larger-than-life employees in a tactical-stealth game that fuses satisfying strategic gameplay and dark comedy in a quirky single-player story.

Take that, humanity.