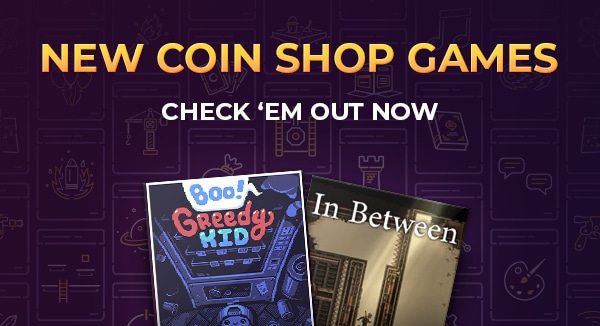 100 CANS

It there for you when you were a child, sitting on the shelf being chilled for a tasty, refreshing delight after school and on weekends. It was there for you when you were in High School, being chilled on the very same shelf, willing to offer solace after a rough breakup or rejection. It waited for you when you went away for college still sitting on that very same shelf, chilled to its core and prepared to celebrate your academic success. It patiently waited while you moved out, it stood by while your life went on, while you got married, while you got kids. And now, as you wait in your wheelchair, yelling about some technical TV difficulties, it watched as some punk kid literally scared you to death so he could steal it. Was this it's plan all along? You'll never know.

Boo! Greedy Kid
In "Boo! Greedy Kid", you play as a small brat who's so into soda that he doesn't blink an eye before wreaking havoc to get his favorite drink. Go frighten people with your own voice!

In Between
In Between is set inside the mind of a man hit by a cruel twist of fate. Together you are on a journey through the protagonist's head, a world that doesn't obey the laws of physics. Free your mind and defy gravity in more than 60 compelling and unique puzzles, requiring all your wits and agility.

Next time, just drink the damn thing.