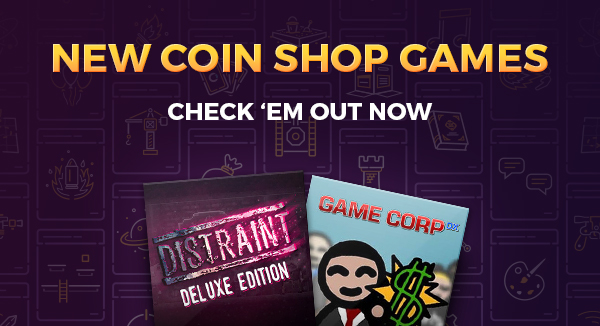 VERY MUCH RELATED

Two weeks ago we brought you some games that didn't have much at all in common. To make up for that, today we're bringing you two games that are linked at their very core. One is about game development and managing a game dev studio. The other is a psychological horror adventure. Like we said, basically the same exact thing. So, instead of quitting your corporate job to make the next indie masterpiece, maybe play these games side-by-side first.

DISTRAINT: Deluxe Edition
DISTRAINT is a 2D psychological horror adventure game for PC. In order to secure a partnership in a famous company, Price seizes the property of an elderly woman. In that very moment, he finds out the price of his humanity.
Game Corp DX
Manage your Game Studio, earn big bucks, impress the critics, beat rival studios and clean up at the awards!

Enjoy the crunch!