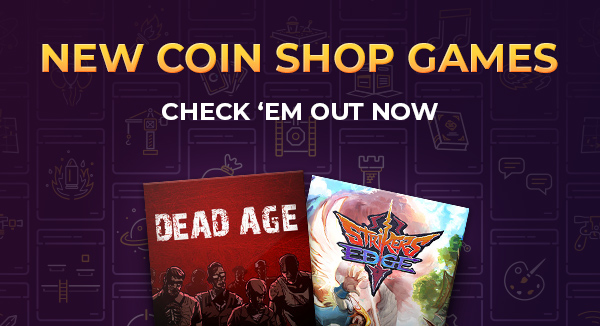 SERIOUSLY DON'T WORRY ABOUT IT

Dodgeball. Almost everybody hates Gym class, but there's always that chance. The light in the darkness, that one in a million. And it's always so good, so much fun, except for one thing. Or rather, one person. That one little sh*t that just manages to ruin everything for everyone by being too good. How the HELL are you that good at dodgeball in fifth grade? What are you doing on your weekends, huh Galad? Do you just spend every minute of your free time practicing those lance throws so you can get me out as soon as gym starts? Whatever, I don't care, doesn't matter. I'll just go hang out with zombie kid again I guess. Who cares, I don't, it's fine, I'm fine.

Dead Age
Survive the zombie apocalypse with a "Final Fantasy" turn-based combat and permanent death! Manage survivors, craft materials, and make difficult decisions. Defend your camp against hordes of the undead to prevail in this non-linear rogue-lite (comparable to FTL). Innovative Indie Survival-RPG!

Striker's Edge
Strikers Edge is a medieval dodgeball with weapons, ancient warriors and special powers. Challenge your opponents in online and local multiplayer, ascend to the top of the ladder and become the best striker!

I'm fine it's ok, seriously. I don't care.