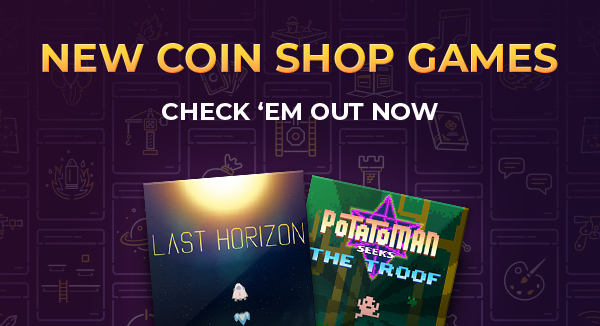 THE MOST WONDERFUL TIME

Ah yes, we've finally arrived. Welcome to the fever dream post mortem of your booze candy fueled spooky shenanigans. Holiday music is now playing 24/7, despite there never being a clear source for the music. It's just always kind of…there. A wreath has already been hung on your front door, tinsel coiling around your banister like some leafy over-scented tentacle. You've just barely managed to survive your bosses "totally optional" halloween and now you're faced with the daunting task of attending the "definitely voluntary for sure not required" cookie exchange. Whatever you do, do NOT look at the shelves. It's arrived, and you cannot lock eyes with it, no matter what you do. You have two options. Seek a repreive in the "Troof", or chase solace through the stars.

Lost Horizon
A minimalist space exploration and survival game. Pilot the last vessel of a fallen civilization into the vast unknown, in search of a new habitable world. Explore and harvest to create a beautiful and harmonious new world, but take too much and you might incur the wrath of sentient alien life…
Potatoman Seeks the Troof
Enter the challenging potatosophical platformer. Potatoman will put your reflexes and worldview to the test as you journey across the world and beyond in search of greater answers. Are you prepared to face the TROOF?

Remember, beware the elf.