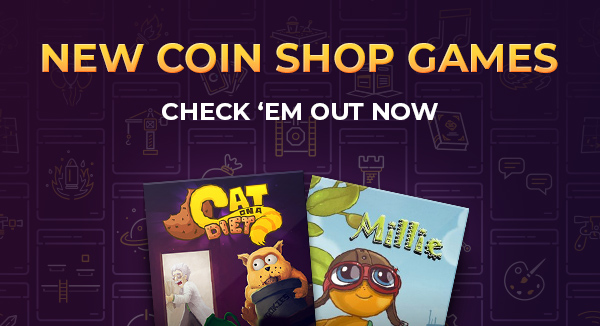 FAT CAT EXPERT

I don't consider myself an expert in many things, but as an owner of two 20lb chonkers I feel that I'm imminently qualified to remark on overweight cats. That's why I'm excited to be able to give an EXPERT'S recommendation on one of today's coin shop games, Cat on a Diet. Having lived with and observed the behavior of pleasantly plump pussycats for years, I can attest to the accuracte representation of a dieting cat, in this case Cat on a Diet's protaganist Dr. Meow. They are voracious creatures who will do anything for one extra nibble of kibble. So please, take my recommendation and grab this casual physics puzzler so that you too may become a fat cat expert.

Oh, and there's also another casual puzzler about a millipede that wants to fly. Unfortunately, I never finished my degree in Entomological Avionics, so I don't feel qualified to comment on it one way or another.

Cat on a Diet
Swipe and prod to claw away at wooden blocks, unscrew bolts, control powerful magnets and explode highly volatile uranium – anything to reach those cookies!
Millie
A joyful, casual puzzle game that will tease both your wits and your memory!

Please subscribe to /r/chonkers.