Today's deal is My Time At Portia!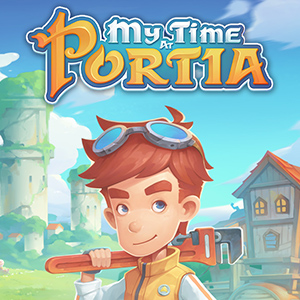 Steam: https://store.steampowered.com/app/666140/My_Time_At_Portia/
Description:
GET STUCK! ON PORTIA

Ah, Portia, the jewel of the green fields, with beautiful weather and people so charming and warm, you'll feel like family. What better place to spend the rest of your days tilling the Earth and harvesting its bounties? But don't let the quirky atmosphere and Ghibli vibes fool you. It takes time to be a farmer, and even more to be a good friend, which is why, as the Portia Chamber of Commerce, we have decided that our new slogan is "Portia: A Town You Can Get Addicted To!"

Don't believe us? Just look at your Pa's decrepit old workshop! Not only is fixing something old the quickest way down good old memory lane, but it's gratifying too, like getting achievements except in real life, except in this case, it also happens to be part of a game! And the best part is, in Portia, it really doesn't matter which! (As long as you're hanging out with us, that is!) And what about all the planters and automated sprinkler systems you can fix up to farm your crops? Don't YOU ever find yourself wishing Cookie Clicker had more to do? Now is your time!

And most important to any place you could spend an almost unhealthy amount of time, there's tons of ways to track your progress that involves getting access to more furniture with which you can decorate your home! Real life works like this too, except in Portia, the money is imaginary! We love it when you farm and hang out with us, but really, all we're ever aiming for here in town to give you that same positive energy you used to feel putting in the infinite money cheat in The Sims. So please, come on down to Portia. Your time here will be some of the best you'll ever spend.
The official trailer for My Time At Portia:

Our favorite Steam reviews:
As always, use this thread to discuss the deal, talk about the game, and find people to play with.