Today's deal is MudRunner!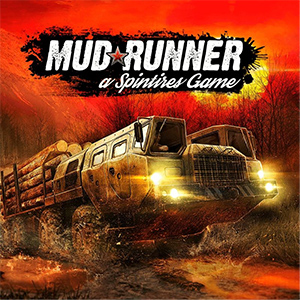 Steam: https://store.steampowered.com/app/675010/MudRunner/
Description:
#2 THE HUNGRY EARTH

Hey gamers, welcome back to Dark Net, the show all about the internet's scariest places. We're getting pretty close to Halloween now, but that definitely doesn't mean we're out of fresh new mysteries for you. Here's #2 on our list of "The Top Ten Real Life Unexplained Occurrences That Loosely Match the Themes of the Game Chrono.gg is Selling Today". Let's hit it.

Sun and a soothing wind through your hair and suddenly you wake up and you're blinded briefly and it's 1955. Ahh. Yes. Clean as HELL. You walk along the sidewalk towards the distant sounds of a hometown fair, but wait! You can't pass up George! Old George! OLD GEORGE.
And what's he, oh fiddlesticks! He's watering the grass and he's got his little girl with him! It's so cute when that stupid little girl tries to drink the hose water…

Old George is saying something to her, but you're too far away to hear it. Something nice, for goddamn sure though you can bet your sweet ass. Anyway, this little cutie pie over there takes the hose from Dee-Daw and figures, hey! Dee-daw water easier if I stuck hose in ground for him.

And she does. And suddenly all the sadness and fear you've ever known in your whole goddamn life comes flooding back as the hose rips itself from her hands and begins to burrow into the ground. The firm slow progress of a long muscular alien snake. Five, ten, twenty feet down.

Hoses across the country begin burrowing. Utter pandemonium. Scientists are baffled. An unexpected and truly disturbing turn of events. George never even bothered pulling the hose back out.

So how can we get back at the Earth for stealing our hoses? How about shredding it up with some of the wildest off-road vehicles you've ever seen? Sound good? Nice, cause that's what we've got for you today. Mudrunner is ten bucks. Make the right call.
The official trailer for MudRunner:

Our favorite Steam reviews:
As always, use this thread to discuss this deal, talk about the game and find other people to play with!
(ノ◕ヮ◕)ノ*:・゚✧