Today's deal is MOTHERGUNSHIP!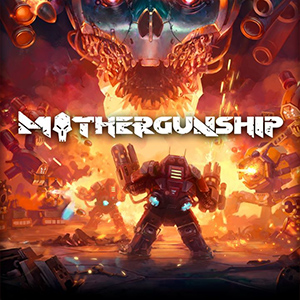 Steam: https://store.steampowered.com/app/574090/MOTHERGUNSHIP/
Description:
MOM BOAT

So we're not going to say we're proud of it, but before we knew what the game MOTHERGUNSHIP was actually about (crafting guns built specifically for destroying a robotic alien armada in a bullet hell FPS), we were imagining a soft, caring gunship with nurturing instincts. It's dumb, we know, but just in case you don't know what we mean, here's an example to explain.

WHAT WE THOUGHT WOULD HAPPEN:
Getting riddled with bullets made of love, not lead, and being tucked in at nice with a kiss on the forehead.

MOTHERGUNSHIP IRL:
Nope, those are real bullets, and they're not so much riddling you, since they're so big they're actually just smearing you onto a wall.

WHAT WE THOUGHT WOULD HAPPEN:
The entire staff congregating on the outer decks to see us off to college, and sending us monthly care packages.

MOTHERGUNSHIP IRL:
College as a concept was destroyed when aliens attacked and the only packages you will ever receive again will be uncaring and harmful.

WHAT WE THOUGHT WOULD HAPPEN:
A full sized naval ship having a glass of wine with dinner on Fridays because "it likes how it makes it feel" and "gets it ready for the weekend".

MOTHERGUNSHIP IRL:
After murdering me for the thirty-sixth time, the Mothergunship drank the actual sound of me wining like a fine malbec, and cut you off financially when you turned 18.
The official trailer for MOTHERGUNSHIP:

Our favorite Steam reviews: