Today's deal is Mordheim: City of the Damned!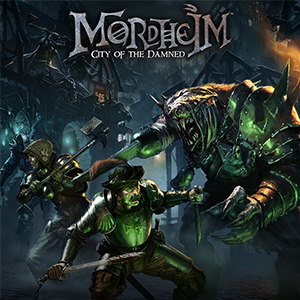 Steam: https://store.steampowered.com/app/276810/Mordheim_City_of_the_Damned/
Description:
WINDOW SHOPPING

It's begun! Time to hear holiday music non-stop on every single radio station known to human-kind! Time to wrestle with the trillions of decorations that seem to multiply out of spite because you've stored them in the deepest darkest corner of your garage! Time to live in fear of the elf!

Most importantly though, today marks the start of the mad dash to grab the most perfect gift for those you hold near and dear. And what better to get those you love than a new neighborhood! That's right! Not just a single house, but an entirely new neighborhood! Freshly painted with the blood and gore of your rivals, topped off with the head of that region's commander. Nothing says "Happy Holidays, I love you!" more than control over the entire eastern half of Mordheim!

And y'know what? Why stop there! You still have something to get for the in-laws, after all. Those Skaven in the northern sector have been slipping up recently, a bit too much holiday mead has made fighting sloppy and their forces are pretty thin. Sure, you might have to contest with some Possessed as well, but the things we do for family, am I right? I sure am! And word on the street is…well, there may be a Wyrdstone fragment in their possession. Wrest that from them and you'll have the greatest gift of all; Glory!

So what are you waiting for? There's a whole neighborhood out there, ripe for the wrapping and gifting to those you cherish. The twin-tailed comet has given you an opportunity, don't just let it go to waste! Mordheim awaits!
The official trailer for Mordheim: City of the Damned:

Our favorite Steam reviews:
As always, use this thread to discuss this deal, talk about the game and find other people to play with!
(ノ◕ヮ◕)ノ*:・゚✧