Today's deal is MONSTER HUNTER: WORLD!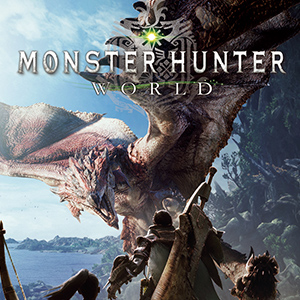 Steam: https://store.steampowered.com/app/582010/MONSTER_HUNTER_WORLD/
Description:
PAW PATROL

To Whom it May Concern:

So I don't know if this letter is actually going to reach anyone or not, but if this DOES end up in front of the village leaders like I want, let it first be known that I'm an experienced hunter by trade, and nothing makes me happier than going out into the wilderness, tracking a monster down, and killing it for parts. And what's more, I believe in being respectful of your quarry and preparing yourself for every hunt to the best of your ability.

Now, I know to a lot of hunters, a big part of that is making sure you eat a nice big meal before hitting the road, and once again, let me compliment your village specifically for having some of the best hunting food I've ever tasted in my life. However, I couldn't help noticing that pretty much every step of the way, the meal was being tended to by a gang of well intentioned but nevertheless pretty unsanitary group of super smart cats.

Now, I know in this world cats are smart and they can do basically anything a human can, and believe me, it's a gift that I definitely support with almost every fiber of my being, but in this one case, I don't see how an animal who walks on the same paws he cooks with and doesn't wear gloves will ever make me feel comfortable about eating in that canteen. So please, don't fire the cat, just get him something to put on his paws while cooking. This guy doesn't even have thumbs and I would hate for him to lose his job over something where a latex glove would do.

Thanks for reading and thanks for letting me stay in your village,
Joey The Monster Hunter
The official trailer for MONSTER HUNTER: WORLD

Our favorite Steam reviews:
As always, use this thread to discuss the deal, talk about the game, and find people to play with.