Today's deal is MONSTER HUNTER: WORLD!
Note: This is a 48-hour sale.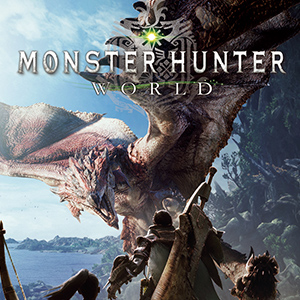 Steam: https://store.steampowered.com/app/582010/MONSTER_HUNTER_WORLD/
Description:
LEAVE THE GREAT SWORD, TAKE THE CANNOLI

That's right, folks! The moment you have been waiting for is here! The gates have parted and the light has shone through: we're finally doing a sale for MOBSTER HUNTER WORLD! Gosh, and you know, it feels so good to say it, too! We've just been glued to the sale calendar lately, counting down the days til you're finally able to hunt down and maybe even capture some mobsters! You know, we haven't even had time to play the game here at the office, but everybody says it's awesome, and Capcom's done it again, but now that we've got it on sale, it's time to fight some CRIME, baby!

Imagine grinding for hours on the same couple consiglieres for the right armor attributes to finally take down an Al Capone or a Bugsy Siegel in teams of four! Awesome, right? And with newly fresh graphics, streamlined mechanics, and much better online, the hunt for a Gotti ruby has never been more exciting! Plus, with the Godfather and Soprano's DLC, you can get a Vito's cat skin for your Palico, and a shiny new set of Tony's Psychological Armor for free! Oh wait, someone's coming into my office, they're saying they've been watching me write on Google docs this whole time, and…oh.

Fans of Chrono.gg. Let me apologize. I've never played MONSTER Hunter World. It has just come to my attention that you do not in fact fight old timey crime bosses in this game, but rather giant scary monsters the size of a bus or larger. I'm not exactly disappointed because this also sounds and looks awesome, but I am sorry for getting you excited about my American mid-century period anime team fighter and historical crime drama, which frankly does not and probably should not exist. Simple mistake. Buy Monster Hunter World today for almost 30% off. You won't regret it.
The official trailer for MONSTER HUNTER: WORLD

Our favorite Steam reviews:
Sale price info:
This is the lowest MONSTER HUNTER: WORLD has ever been discounted, previous low was $44.39 on GreenManGaming.
As always, use this thread to discuss the deal, talk about the game, and find people to play with.