Today's deal is LOST PLANET® 3!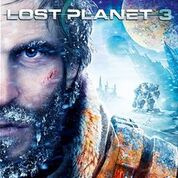 Steam: https://store.steampowered.com/app/226720/LOST_PLANET_3/
Description:
FILM BUFF WRITES LETTER HOME FROM THE LOST PLANET

Dearest Wife,

The snows of this terrible terrible planet are almost too much to bear, and I yearn for a place by our fire back home. We're being led around by the nose out here looking for more Thermal Energy, but the Akrid are so nasty it's getting to become a real difficulty securing resources and staying alive. I even saw a man eaten alive by a huge bug monster. It was terrible, of course, but I'd be lying if I didn't say it was one of the most metal things I've ever seen, too.

But there are two things nagging at me. First, it's weird that we're basically following around a space trucker. Sure, Peyton's a pretty serious dude, and he seems like he's got a lot of gravitas, but in the end, this guy's still all that's protecting us from some super weird people he may have discovered out there in the snow? But then again, I don't know. Maybe he's kinda working alongside them, and learning from them, which is actually a perfect segue to my next point.

Basically, I know this sounds crazy, but when I was a super young kid, my mom had an old copy of this ancient movie called Avatar. It's a pretty basic story, and the graphics are embarrassingly cheesy compared to what we've got now, but I can't help but think of the main character Jake Sully and the journey he was on with the Na'vi every time I look at Peyton. He's got that "gonna betray the mission for moral reasons" look about him, and I just don't trust it. Anyway, tickets to E.D.N. III are only five bucks right now, so grab one and I'll see you here.

Love,
One of many faceless marines.
The official trailer for LOST PLANET® 3

Our favorite Steam reviews:
As always, use this thread to discuss the deal, talk about the game, and find people to play with.