Today's deal is LEGRAND LEGACY: Tale of the Fatebounds!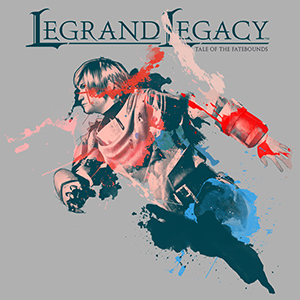 Steam: https://store.steampowered.com/app/556740/LEGRAND_LEGACY_Tale_of_the_Fatebounds/
Description:
WHERE YOU'RE FROM

Dearest Fatebounds,

First of all, thanks so much for all you're doing for the world. I may just be a simple peasant, but the stuff you folks do everyday makes me feel like an NPC in one of those old-school turn-based RPG's everybody used to play all the time. Like, truly, we are all humbled that anyone at all is trying to help end the Mugna Feud, since it's literally like, the worst war ever.

And even closer to my heart, thank you for bringing together the right experts to help revive our beautiful city, which was abandoned and derelict not too long ago. However, and I already feel terrible about asking, but there IS one more little thing I thought you might be able to help us with, just because I can't stop thinking about it, and it's kinda eating at my soul at this point. Otherwise, I wouldn't even ask.

But anyway, yeah, our town has been called "Dumville" since even before it was abandoned, and I'm not saying for sure that it was MAJOR reason why we all left in the first place, but just imagine for a second how hard it is to tell a maiden you're trying to impress that that's the name of your town. And anyway, it's a way easier thing than all the crazy building quests, and if you do it, I'm happy to even reward you in some way. Please just help me feel good about my home.

Cheers,
Toby The Bricklayer
The official trailer for LEGRAND LEGACY: Tale of the Fatebounds

Our favorite Steam reviews:
Sale price info:
This is the lowest LEGRAND LEGACY: Tale of the Fatebounds has ever been individually discounted according to ITAD, previous low was $13.99 on Steam.
As always, use this thread to discuss this deal, talk about the game and find other people to play with!
(ノ◕ヮ◕)ノ*:・゚✧