Today's deal is Legends of Amberland: The Forgotten Crown!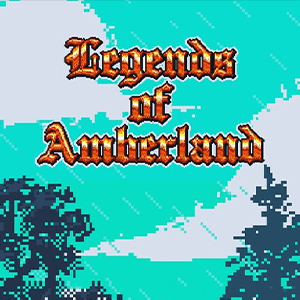 Steam: https://store.steampowered.com/app/873890/Legends_of_Amberland_The_Forgotten_Crown/
Description:
CROWN CLOWNIN'

You're sitting in your living room, in your favorite spot for endless TV-watching and PS4, listening to an ambient nature sounds video that makes it sound like you're in a magical forest. It's a good vibe, but as you start looking around the room, your eyes fall on a chip clip that's been left on the table, and you start to wonder what else is here right in front of your face that your eyes normally just sort of glance over and you begin inspecting everything much more closely.

Comics, amiibos, some framed pictures you bought from Ikea that you threw on the walls the day you moved in, an ancient magical looking crown, some old prizes from lootcrate, an empty coffee cup…wait. Who put that crown there? But then a loud bird call sounds from the depths of the digital forest and suddenly you're like "What crown?", and so you keep scanning, and now you're starting to see all the empty amazon boxes and things on the counter you swore you'd handle months ago, and then you see the crown again. It's like you're meant to forget it the moment you find it. Odd.

Anyway, you get an email alert on your phone. It's us. It's this ad copy you're reading now. I'm writing it to you. Trippy, right? Now, get over it because I'm here to remind you about that crown again. Well, not that weird crown in your house, but another weird erroneous crown from the game we're selling today called Legends of Amberland. Same thing, a weird crown that's always been there that no one remembers. Granted, the one in the game isn't posed next to that decent-looking BB you have on the shelf from your Death Stranding collector's edition, but it'll probably be just as fun. Use your PC gaming skills from the early 90's to get through this one, and deal with any crowns you might have around your real house later.
The official trailer for Legends of Amberland: The Forgotten Crown:

Our favorite Steam reviews:
As always, use this thread to discuss this deal, talk about the game and find other people to play with!
(ノ◕ヮ◕)ノ*:・゚✧