Today's deal is INSOMNIA: The Ark!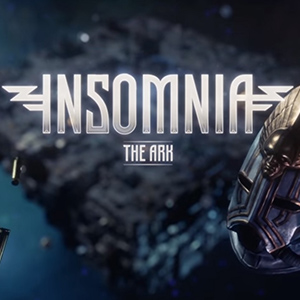 Steam: https://store.steampowered.com/app/783170/INSOMNIA_The_Ark/
Description:
ITS FUNNY WHAT YOU MISS

When you're living in an abandoned space metropolis, it's crazy the things you end up missing. Why, just the other day while I was beating a crazed technician to death with a rusty old wrench, I couldn't help but feel my mind wander back to those blue gummy sharks that are white on the bottom and blue on the top. As pieces of brain and skull spattered against the glass on my helmet, I was thinking to myself I know the blue is blueberry, but what's the white supposed to be? Milk flavor? Milkshake flavor? Some type of vanilla? By then, the dude was long dead, and there still wasn't a gas station nearby where I could try some.

But hey, that's what happens when you're in cryosleep for hundreds of years and suddenly you fall out of it because of some weird disease and then without warning you're out here on some giant hulking mass of a space station trying to save all of humanity. You get a little nostalgic, and you know, there's not really anything wrong with that. Like, do remember when Doritos went 3D and you could pop them inside your mouth like tiny robin's eggs? If I had one of those plastic tube containers they used to come in right now, I thought, I could make some sort of cool bomb to protect myself with.

But hey, painful as it is, at least now I'm thinking about crafting. And listen, I'm not going to say that the old game Mouse Trap keeps crossing my mind, but honestly, what else am I trying to do but set up little triggers for people to hit and get shredded to death by hypothetical tubes of long discontinued three dimensional corn chips? And do you remember how gross the clay got in a box of Mouse Trap? It was disgusting! Granted, I probably haven't played since I was young enough to just start eating that crap, but as I sit here fighting for my life, getting skewered to death by space maniacs, my last thought is just about whether or not there's actually a place that makes a living by offering "replacement clay" for old board games.
The official trailer for INSOMNIA: The Ark:

Our favorite Steam reviews:
As always, use this thread to discuss this deal, talk about the game and find other people to play with!
(ノ◕ヮ◕)ノ*:・゚✧