Today's deal is Indivisible!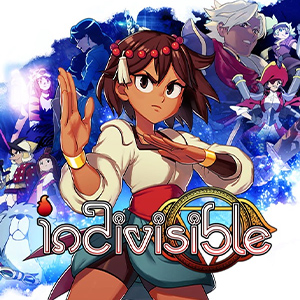 Steam: https://store.steampowered.com/app/421170/Indivisible/
Description:
REMAIN INDIVISIBLE

Look, we get it, you're seeing Star Wars today. It's the end of an era, yada yada yada, it was there for you when you were a kid, no movie is more important to you. We're at peace with it. But we also know that it only has a runtime of 2 hours and 22 minutes, and even accounting for meals and a few trips to the bathroom, we here at Chrono feel like that's still plenty of time to come get wild with us and the great deal we've got for you today on Indivisible.

First of all, it's on sale for about the price of two movie tickets, and like we said before, even at double the runtime, 4 hours and 44 minutes, it's gonna give you at least 3 times that in enjoyable game content, but that's not really fair because games are basically always longer than movies, so we'll also just say this: if you want to enjoy a beautifully-rounded story about a tomboyish girl who loses everything and tries to save the world with the mysterious new power awakened within her, Indivisible's ending is probably going to satisfy more people than the conclusion to the biggest movie series in history.

So what are you waiting for? Grab Indivisible today if you know what's good for ya, and honestly, before you go drafting that deliciously spicy tweet, or ranting into that webcam, take some time, let your mind be somewhere else for a little while, and keep your enjoyment of the big fun made-up world we all love healthy, no matter what you think of the movie. We didn't write either thing, but we think Rey and Anja would agree on this.
The official trailer for Indivisible:

(this is like one of my favorite trailers its very good pls watch)
Our favorite Steam reviews:
As always, use this thread to discuss this deal, talk about the game and find other people to play with!
(ノ◕ヮ◕)ノ*:・゚✧