Today's deal is Immortal Redneck!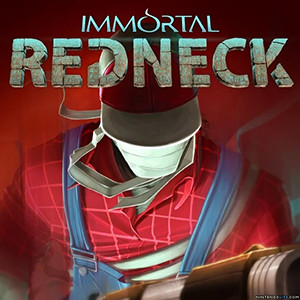 Steam: https://store.steampowered.com/app/595140/Immortal_Redneck/
Description:
BRAGGIN' RIGHTS

Let's be honest: we could write the phrase "Immortal Redneck" for you, and unless you're some fast-googling liar or you already heard about the game, never in a million bajillion years would you ever guess that the other big phrase in the game description was "Ancient Egypt", but here we are, and here you are, and here's a game we're selling for less than five bucks where you play as a…ahem…"redneck" who wakes up mummified inside a magical pyramid, and you have to shoot a bunch of stuff to get out.

Oh yeah, and do we even have to mention it, or did you already guess it was a roguelike? Because it so so is. And yes, that definitely IS weird, which we know for sure because of how many people at the office we had to promise we were talking about real game for. Which, honestly, to us, seems like a great reason to grab this puppy in the first place. It's a FANTASTIC conversation starter. Can't you just imagine sitting in the waiting room, explaining to a stranger that you're actually playing something called "Immortal Redneck"? That's PRIME icebreaker territory, right there.

So please, take a chance on us today, baby! Instead of grabbing that drive-thru breakfast on the way to work, just have leftovers instead, and you could already be on your way to pure permadeath bliss, where instead of grease and over-burnt 1$ coffee, you can be unravelling the mystery of how the redneck got in the pyramid, and what he has to do to get out, and either you're gonna be totally into it, or you're gonna think it's crazy, and all WE'RE saying is, why not both?
The official trailer for Immortal Redneck:

Our favorite Steam reviews:
Sale price info:
This is the lowest Immortal Redneck has ever been individually discounted according to ITAD, previous low was $4.98 on Steam.
As always, use this thread to discuss this deal, talk about the game and find other people to play with!
(ノ◕ヮ◕)ノ*:・゚✧