Today's deal is I am not a Monster!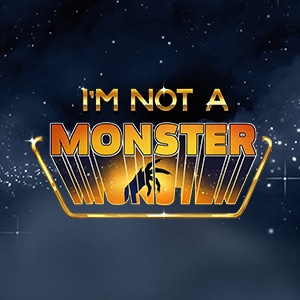 Steam: https://store.steampowered.com/app/826600/I_am_not_a_Monster/
Description:
THE THREE WEIRD FRIENDS WHO FLY AROUND IN CANDY

The boy was chatting as he walked, focused on the honk and hoots of his gigantic animal companions instead of looking ahead at the decidedly googie-looking doorway in front of him, or the huge white glove that lay discarded in the footpath from another magical adventure. He barely even noticed as the huge key he was carrying, currently in the shape of four scoops of ice cream, three candied orange slices, and two soft serve cones, lit up and clicked as it unlocked the whimsical portal and sent him and his friends hurtling through. The mandog screamed as he fell.

He reformed in shiny hooped starwear, looking smooth-skinned and a little bit racist, like a space comic from the 1930's. He spoke and his voice sounded like a YouTube star. "Uh, guys? Where the heck are we?" Suddenly the angry duck was instead a half-naked female crewmember of the USS Good Times with only .her helmet in the SHAPE of a cartoon duck, and the mandog slid around the corner with a deafening crash, mushing pots and pans into gnarled slivers as he rolled since his body was now robotic and heavy and metal.

The sexy duck sounded like he was screaming inside a copper bucket. "I THINK WE'RE PASSENGERS ON SOME KIND OF CRUISE SHIP! WE ARE MARRIED AND THE MANDOG IS OUR ENORMOUS ANDROID!"

At the same moment, the new android was inspecting some upsetting-looking claw marks etched into the bulkhead and dripping with slimy green "blood." "Ummmm…Gee. I think you should get your giant key ready, child…a lizard beast walks among us…"

But the hot lady in the duck helmet let out a hiss, and when her bronze helmet opened, it wasn't a human face, but a lizard's face in the SHAPE of a cartoon duck! In fact, the rest of his body was getting all lizardy, too! "UH OH, GUYS," he coughed. "I THINK I'M ONE OF THE BAD GUYS!" The space teenager whined and felt ridiculous in his giant space-themed shoes. Was this it? "I GUESS I'LL HAVE TO EAT YOU BOTH UP!"

And he tried, but then he choked to death on the mandog, and turned back into a duck, and the young boy unlocked the door again or whatever he does, and I am not a Monster is on sale today for like an eighth of the price of the key game with the mice and the anime hair.
The official trailer for I am not a Monster:

Our favorite Steam reviews:
As always, use this thread to discuss the deal, talk about the game, and find people to play with!