Today's deal is How to Survive 2!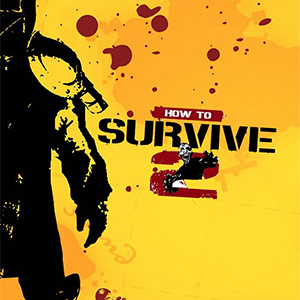 Steam: https://store.steampowered.com/app/360170/How_to_Survive_2/
Description:
ZOMBIE YA YA

Hello, Gamers. In lieu of our normal advertising copy today, our lawyers have advised us to inform you that even though the game we're selling today is called How To Survive 2, it is merely a sequel and does not imply that the original game, How To Survive, was not sufficient in teaching you how to survive the reanimated undead. In fact, it wasn't really trying to teach you anything at all. Neither is How To Survive 2. It's merely a fun and engaging multiplayer zombie survival RPG, and the title is more of a winking joke than a serious statement of intention.

Please only purchase this game if you want to have a shitload of fun. As far as we know, zombies aren't real, so they're not really something you need to be prepared to "survive" in the first place. Part of this game's "vibe" is that it's set in Louisiana, and we haven't played enough of it to know for sure, but instead of including anything useful to someone who's seriously concerned about dead people getting magically brought back to life with an insatiable brain hunger, it's much more likely that you can make some type of Gumbo or Jambalaya on the crafting menu.

And by the way, sorry to inundate you with so much legalese while you're trying to shop for cheap video games, but hey! At least it's not just another screenshot of how many tarantulas we're stacking up outside our tent while an owl builds a museum!
The official trailer for How to Survive 2:

Our favorite Steam reviews:
As always, use this thread to discuss this deal, talk about the game and find other people to play with!
(ノ◕ヮ◕)ノ*:・゚✧