Today's deal is Homeworld Remastered Collection!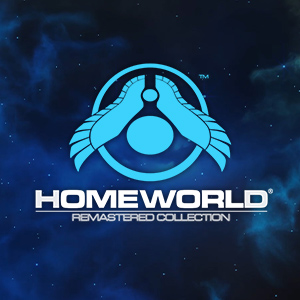 Steam: https://store.steampowered.com/app/244160/Homeworld_Remastered_Collection/
Description:
WHAT IT SAYS ABOUT YOU

Yo, are you seriously playing that game Homeworld right now?

Well, I mean, ACTUALLY, it's the Homeworld COLLECTION, and I'm playing an HD version of Homeworld 2.

Oh, god, even worse…

What, why?

Oh, nothing. I just feel like if you're down to play a game like that where you control an entire fleet at once, it probably says something about your personality.

What does it say, "I love spaceships?" Because I do, jerk. Now let me have my fun and you go do something else…

Oh come on, chief! You kidding me? Okay, okay, okay…here, here, here. Look: if I was playing a game where out of nowhere you start like, pouring poison on crops, wouldn't that be a weird thing to see me doing for fun?

I guess? But what the hell kind of example is that? Everybody knows Homeworld! It's a classic! And why would they make a game about pouring poison on crops? What the hell even is that, man?

(sigh) Yeah, okay, whatever! So it sounds dumb, so what? Why do my made up example games have to actually be good ideas? Who are you, Don Draper?

Oh, calm down, Alex. It's just Homeworld.

Yeah, okay, fine. Whatever.
The official trailer for Homeworld Remastered Collection:

Our favorite Steam reviews:
As always, use this thread to discuss the deal, talk about the game, and find people to play with.