Today's deal is Hell Let Loose!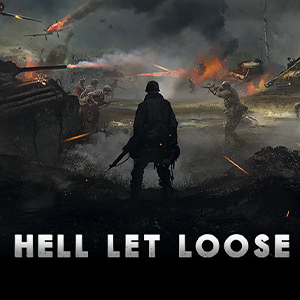 Steam: https://store.steampowered.com/app/686810/Hell_Let_Loose/
Description:
A WORLD WAR II SHOOTER

Listen, so you know how one of the big things we care about at Chrono.gg is bringing you games at the lowest possible prices without ever compromising on quality? Well, check this out: This game we have for you today, Hell Let Loose, is not just your average hundred-man World War II FPS, it's also extremely realistic, teamwork-focused, and most incredibly, at least to us, it's enormous maps are actually based on reconnaissance images and satellite data of the actual areas depicted.

You know what that means? If there's a little hill in the old photo of the real place, it's probably in the game. If there was a gate there when the plane flew over, there's totally gonna be a gate there. If someone got a picture of some dude with a gun picking his nose on a barrel…well, they'll probably not include that. That'd be weird.

But the point is, if you like World War II, you're probably in it for the history as much as the fun, right? So consider this exciting prospect: technology and graphics are ALWAYS getting better, and Hell Let Loose is probably the coolest WWII game there is right now. It's fun, it's got a great community, and the devs play themselves, so you know they really care. There's a lot of worse ways to spend $22.
The official trailer for Hell Let Loose

Our favorite Steam reviews:
As always, use this thread to discuss the deal, talk about the game, and find people to play with.