Today's deal is Grim Dawn!
The deal options are: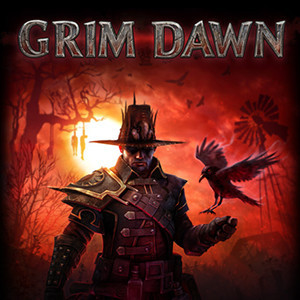 Description:
YOUR CLASS(ES) IRL

We're sure for some of you out there the answer is already yes, but for those of you who don't play D&D all the time, have you ever considered what fantasy class you or the people you know might be? Is your religious friend a paladin or a monk? Is that pothead writer you met in college a bard or a wizard? Is your AA baseball friend really a fighter, or do we think that just because a bat and a sword look kinda similar if you squint? The point is, it's cool to think about, and if we can get you to do one thing today, it's to think about yourself in this way for a few seconds.

But…if we can get you to do TWO things today, the other thing would be to imagine what OTHER class you'd like to be, and what that would mean in your real life. Does buying a dog make you a druid? Does taking up frisbee golf turn you into a ranger? Does making an account on 4chan turn you a little more rogue? The possibilities are almost endless, for sure, and it doesn't matter what you pick, but the important thing is that you're THINKING about it, because if not, how else are we going to convince you to buy this game we're selling?

And speaking of which, if there's a THIRD thing we can convince you of, it's giving Grim Dawn (and possibly several of its expansions) a moment of your time. We already know that if you actually did engage with the first two paragraphs of this ad copy, you're at least susceptible to the coolness of a well done high fantasy scenario, which is good, and if you want to play a beautiful apocalyptic Diablo-like where you can actually turn the camera and combine any two of the available classes to spec out your character, this one's for you. It's cool, everyone who worked on it is cool, and most importantly, we're sorry for saying frisbee golf turns you into a ranger. We were wildin', and it's too late to change it now.
The official trailer for Grim Dawn:

Our favorite Steam reviews:
Sale price info:
This is matches the lowest Grim Dawn has ever been individually discounted according to ITAD, previous sale was $4.99 on Humble Store.
As always, use this thread to discuss this deal, talk about the game and find other people to play with!
(ノ◕ヮ◕)ノ*:・゚✧