Today's deal is GRID 2!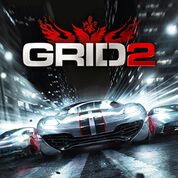 Steam: https://store.steampowered.com/app/44350/GRID_2/
Description:
LET'S A GO

Somewhere out there, in your imagination, there's a little red mustachioed plumber who's sitting at home, maybe playing some harmonica or something, but with the vibes of that cowgirl toy Joan Cusack plays in Toy Story 2, ever since you started playing REAL racing games and left the kart behind. The song he's singing probably isn't as pretty as the one from the movie since he kind sounds like an acrobatic version of Julia Child, but it's a song nonetheless.

Before Grid 2, this guy was on top of the world. He'd race all day, and bring home pocketfuls of truffle mushrooms to eat with his brother and their two girlfriends, the princesses. Now, he's lucky if he gets fired up at all, even on Switch, because sometimes your friends are too drunk enough to play something as high fidelity as Grid. It's never been the same for our hero since you realized his game was designed to be unfair and make a fool of you.

And now he just sits around feeling sorry for himself, harmonica close by, wondering to no one how it's possible that a six dollar game from almost 5 years ago beats his almost equally-old game that still costs 60 bucks, even though to us at home who've played Grid 2 and love saving money it's pretty freakin obvious.
The official trailer for GRID 2

Our favorite Steam reviews:
As always, use this thread to discuss the deal, talk about the game, and find people to play with.