Today's deal is Generals & Rulers!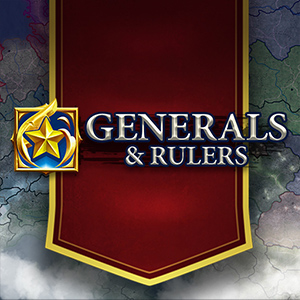 Steam: https://store.steampowered.com/app/1076920/Generals__Rulers/
Description:
POUR ONE OUT FOR THE MILITARY TACTICIANS

It is the height of summer. For most, that means cavorting around with hot dogs and soda and blowing up small containers of colorful gunpowder in slightly less than safe conditions. If you're American, this is also the day we drink beer and celebrate our freedom from England, which is pretty funny considering how different things are now, but at least it's something non-controversial we can all still get behind and crush a bbq over. Fun is fun, you know?

And yet, there is one type of American we're leaving out: the historians. After all, we did fight a war for that independence we now enjoy, and some experts will tell you that more than anything, a nation's mettle is tested by sending their armies to war. But this is a hard part of the holiday to celebrate conventionally because most people don't want to sit and listen to your own personal 4th of July special version of Hardcore History.

So what can we do? How do we honor the mindset and soul of those incredible generals who won us our freedom without doing something, as many Americans are wont to do, in extremely poor taste? Well, today, for less than the price of a 30 rack, we got you covered with Generals and Rulers. Imagine a strategy with all the fat trimmed out where you can play as rulers from all over the world, not just North America, and maybe even touch some of that incredible tactical greatness that separates the eagles from the lions.
The official trailer for Generals & Rulers:

Our favorite Steam reviews:
Sale price info:
This is the lowest Generals & Rulers has ever been individually discounted according to ITAD, previous low was $11.99 on Steam
As always, use this thread to discuss this deal, talk about the game and find other people to play with!
(ノ◕ヮ◕)ノ*:・゚✧**