Today's deal is Garden Paws!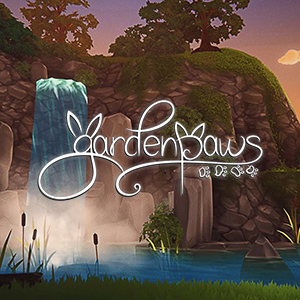 Steam: https://store.steampowered.com/app/840010/Garden_Paws/
Description:
OK BUT SERIOUSLY THOUGH

Do you ever wonder what the lil duders in Animal Crossing are actually saying? Ok yeah, sure, they do get a little speech bubble that translates their forbidden language, so it's not like we have any actual questions as to what's being said. But seriously. Think about it for a second. What even is that noise that they're making? How are they making it? Who thought of that sound and how did they figure out how to make it?

Is there a reason why that's what we here? Not to get all jet fuel-y but the player character is the only human there. Maybe they literally just can't understand what any of these people animals are saying. Hey look, if you just woke up one day indebted to a chubby racoon that immediately put you to work, you'd be pretty confused too. So confused that you might be, say, even…speechless. Like the player character in Animal Crossing. Everything is starting to line up….

Regardless, imagine a world where you build and take care of a town full of adorable friendly animal friends. You can explore and go on adventures and farm and sell wares to these happy-go-lucky lil critters. But! There's no questions about understanding speech or possible language barriers or any sort of tower of babel nonsense because…you're one of these adorable lil duders too!! Its great! Take a load off, kick back, and make some good conversation with your new furry friends, Garden Paws is only $17.99, do it up.
The official trailer for Garden Paws:

Our favorite Steam reviews:
As always, use this thread to discuss this deal, talk about the game and find other people to play with!
(ノ◕ヮ◕)ノ*:・゚✧