There is no deal, only Game Hole.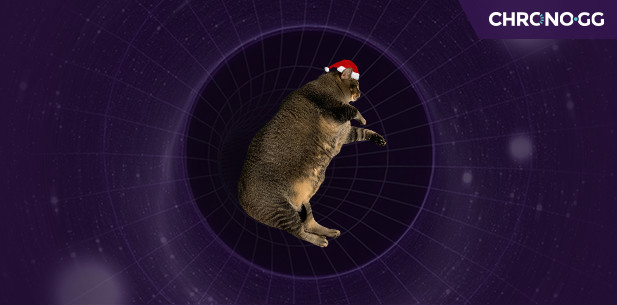 Description:
DECK THE HOLE

Folks, let's be honest: there are very few gamers out there with "complete" self control. Now, we put "complete" in quotations because of COURSE no has ever lived their whole life without making mistakes, but at the same time, there's a difference between eating a little extra food over the holidays, and oh, say…buying a year's worth of video games even though you only really play through maybe one in five?

And don't get us wrong, it's not really your fault, we get it. What with Chrono being a thing now and all those pesky Steam sales, sometimes it just feels silly NOT to buy that game you've been eyeing for six months…and then buy four more games because the bundle price was too good. Look, the point is, you have a bunch of extra crap lying around, and in this season of giving, we wanna do something with it any American would: take it to a White Elephant Gift Exchange and blindly try and get something better for yourself only.

Enter "The Game Hole". That's right, the depths of inky blackness rears its head on April Fool's Day has reemerged for the Winter holidays, ready for you to toss in any old Steam key, and if the hole deems your contribution worthy, it will return the favor. Maybe. It really works! Probably. No promises, the Game Hole works in mysterious ways.

So go, Chronoids, and be a part of the biggest, emptiest, most invisible deep space White Elephant this universe has ever seen! (At least it's better than sitting around with your co-workers while the normies steal and re-steal three types of liquor bottles and maybe a massage over and over.)
The official trailer for Game Hole:

Our favorite Steam reviews:
Sale price info:
Game Hole has never been discounted and will never be discounted. Do not discount the Hole.
As always, use this thread to discuss the Hole, talk about the Hole, and find people to Hole with. Or don't. Nothing matters.