Today's deal is Fission Superstar X!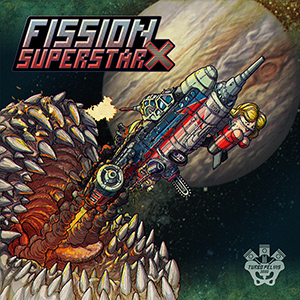 Steam: https://store.steampowered.com/app/793680/Fission_Superstar_X/
Description:
#9 INGEST THE CAPSULES

Hey gamers, welcome back to Dark Net, the show all about the internet's scariest places. Over the years, people have always searched for answers in the unknown, and now, on the internet, there's never been a bigger catalogue of weird crap to creep each other out with online. That's why for this Halloween, we're counting down our "Top Ten Real Life Unexplained Occurrences That Loosely Match the Themes of the Game Chrono.gg is Selling Today". Don't watch it alone…

Okay, these two, these two, these two MEGA MYSTERIOUS TV repair guy kooky cartoon characters from Brazil were absolutely obsessed with hanging out with each other and trying to figure out how to really talk to aliens.

WELL GUESS WHAT? In like 1966 they were found together dead on the top of a hill, well-dressed but with lead masks hanging freely over their eyes, slightly skewed by the wind. They also each had a towel, and seemed at peace. In one of their pockets was this note

"meet at the designated spot at 5:30PM. At 6:30PM ingest the capsules. After the effect [is produced], protect half of the face with lead masks. Wait for the prearranged signal."

THIS REALLY HAPPENED AND NO ONE KNOWS HOW THEY DIED OR WHY OR ANYTHING STILL. Who were these people? Maniacs? Lunatics? Spies? Or perhaps…were they just scientists with a dream like Dr. Leopold from Fission Superstar X? Sure, you're touring the solar system with some demented scientists celebrity bomb and they're just meeting up and taking science pills on a hilltop, but we like to think the passion at the center of both your hearts is exactly the same. Buy this game today, Google the mystery if you don't believe us.
The official trailer for Fission Superstar X:

Our favorite Steam reviews:
As always, use this thread to discuss this deal, talk about the game and find other people to play with!
(ノ◕ヮ◕)ノ*:・゚✧