Today's deal is Fate Hunters!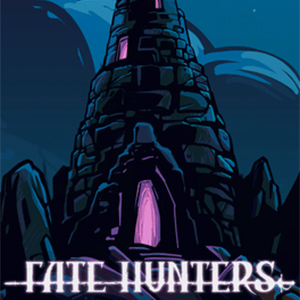 Steam: https://store.steampowered.com/app/920680/Fate_Hunters/
Description:
IT'S ALL IN THE CARDS

You there at home reading this ad copy right now, do you have any sort of card around you? Could be a playing card, a Magic card, a Pokemon card, a business card, whatever. What we need you to do is go grab one, hold it in your hand, and just stare at it for a little bit. Doesn't matter if you feel dumb, just give it a shot. Now yes, of course it's just some dumb old card, but keep staring, and just imagine that somewhere deep inside it is the power to destroy your enemies.

We realize that sounds silly, but you watched Barney when you were little, right? You remember how to imagine without having a screen in front of you? Now look back at the stack of cards you pulled from, and if you could imagine that just ONE card was powerful, you have to imagine that the amount of sheer power hiding in a full deck is absolutely bonkers bananas. It'd be so much power that anything could happen, unpredictable things, the type of magical and mysterious things that you could almost begin building an entire discipline around, an entire hobby, an entire LIFE. Which is why when we say that today's game Fate Hunters is a single player deck building and roguelike adventure game, you should be really dang excited.

Here, you'll use cards for everything: as items, as weapons, as treasures, as skill, even as terrible curses, wounds, and poisons, but the real kicker is that as you do, you'll use them to help you climb a tower where the higher you go, the more intense it gets. So don't underestimate a card, friends, because when you're standing at the top in front of a boss monster that makes you want to pee your pants and go home, they're going to be what saves you, and gets you home dry, rich, and happy, with your dignity intact.
The official trailer for Fate Hunters:

Our favorite Steam reviews:
Sale price info:
This is the lowest Fate Hunters has ever been individually discounted according to ITAD, previous low was $7.49 on Steam.
As always, use this thread to discuss the deal, talk about the game, and find people to play with.