Today's deal is Fantasy Blacksmith!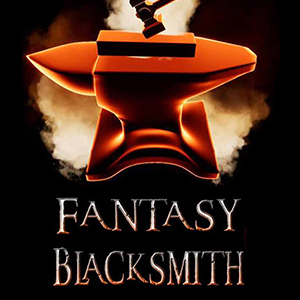 Steam: https://store.steampowered.com/app/959520/Fantasy_Blacksmith/
Description:
DEAR ANNOYING GUITAR CENTER GUY,

Thank you so much for coming in to the guitar shop today to show off your encyclopedic knowledge of both guitars and equipment, even though you don't technically work at the store and nobody asked you for help. Your snide familiarity with insider lingo and high end Ibanez gear is almost useless to me since I'm just here shopping for my eight year old niece, but never fear because there's another type of fandom for you where everyone is super obnoxious and now, since the whole experience is contained inside a one-player video game you can play at home, you don't even have to actually bother anyone while you partake.

You're already probably a little into the aesthetic already since you play guitar for two hours per day inside a public business surrounded by potential paying customers, but just in case you haven't figured it out yet, I'm talking about swords and sword-making, which you do in today's heavily discounted game, Fantasy Blacksmith. In Fantasy Blacksmith, you actually get to BECOME the smugly successful master of your craft you definitely already see yourself as, but when you're in control of the whole process from mining the ore to final product, there's so much more you can do with the knowledge besides recommend guitars to people that they will never ever buy because statistically, they're not in as many metal bands as you.

So rejoice, Annoying Guitar Center Guy, because in the age of super-specific video game simulators, there's a world for everyone, and now, for an insanely low price, Fantasy Blacksmith can be yours, at least until someone makes a "hanging around at the music shop buying overpriced sodas from the minifridge behind the strings and tools counter" simulator, but this is gonna be more fun anyway, because you don't already do it every day of your actual waking life. So please, give this game a shot, leave people alone who are in the store with thier kids, and maybe turn down that Orange amp you long ago gave up on every actually buying a notch or two. We can't hear ourselves think in there, and you could be home pounding out Damascus steel.

Love,
The entire staff of Chrono.gg
The official trailer for Fantasy Blacksmith:

Our favorite Steam reviews:
Sale price info:
This is the lowest Fantasy Blacksmith has ever been individually discounted according to ITAD, previous low was $6.79 on Steam.
As always, use this thread to discuss this deal, talk about the game and find other people to play with!
(ノ◕ヮ◕)ノ*:・゚✧**