Today's deal is Fantasy Blacksmith!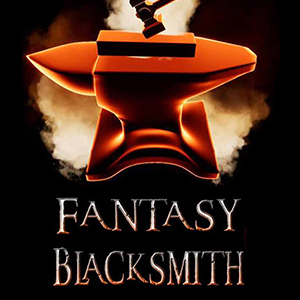 Steam: https://store.steampowered.com/app/959520/Fantasy_Blacksmith/
Description:
TOO MANY SWORDS

Ladies and gentlemen, if you're just joining us, we're here live from the Chrono.gg testing center, deep in our cavernous underground headquarters and cutting edge science lab, where our crack team of computer experts is hard at work trying to design all 10+ billion swords that can possibly be designed in Fantasy Blacksmith. At this point, we really have no idea how long it's going to take, especially considering we only have four (or five, if you count my wife who drove me here) people working on it, but we're confident that if we just keep our heads down and grind it out, we'll be done pretty soon.

Though now that I'm talking about it, if we do the math on that, even if there's exactly 10 billion swords, that means all five of us will have to make 2 billion swords each, which even if it only takes us a minute per sword, will…take…oh. 3800 years. Umm…

Anyway, if you're watching this, please come help us, we don't have the keys and we can't be stuck down here making magic swords on our computers for the rest of our lives. For what it's worth, the first couple hundred hours were excellent, and if you're only paying $5.85 for this, which I believe you are, it's totally worth it. And we will make it even more worth it if you please come save us. We're at an undisclosed location in the Texas desert. Again, we do not have the keys. Thank you.
The official trailer for Fantasy Blacksmith:

Our favorite Steam reviews:
Sale price info:
This is the lowest Fantasy Blacksmith has ever been individually discounted according to ITAD, previous low was $5.99 on a quaint little site I'd like to call Chrono
As always, use this thread to discuss this deal, talk about the game and find other people to play with!
(ノ◕ヮ◕)ノ*:・゚✧**