Today's deal is F1 2017!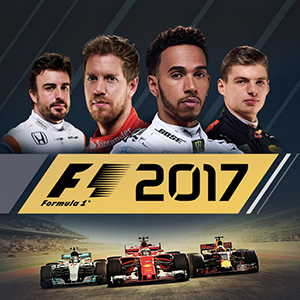 Steam: https://store.steampowered.com/app/515220/F1_2017/
Description:
HEAVY METAL THUNDER

Get your motor runnin'
Head out on the…city streets cordoned off for a days long race.
Lookin' for that first place
And not to become a viral video by dying at high speed…

Yeah darlin gonna make it happen
Buy the game for 11 bucks
Press all of your keys at once and
Charge it through to your paypal…

Like a true Chrono fan…
We were born…born to buy games…
We would fly so high…
If the aerodynamics of the car we were driving didn't keep us glued to the traaaaaaack…

Buy F1 2017!!!

Okay, woof. That last part was a stretch even for us. Point is, F1 cars are basically like spaceships that drive, racing games always have good ass graphics, and if you're like that kid from the 1994 Disney film Blank Check, you probably have a sick ass racing wheel you never use stuffed away in your closet, so pull it out and get racing!

Also, listen to more Steppenwolf. It'll make my jokes funnier.
The official trailer for F1 2017:

Our favorite Steam reviews:
As always, use this thread to discuss the deal, talk about the game, and find people to play with.