Today's deal is EVERSPACE™!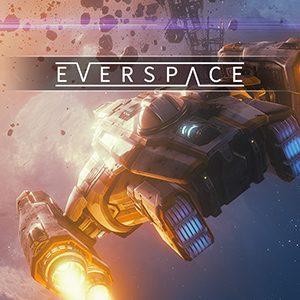 Description:
THE SECOND TO LAST STARFIGHTER

So…you REALLY think you have what it takes to join the Rylan Star League? Ha! Ha ha! Oh, umm, excuse me, in human that means laughing, but from my planet, laughing is the same as spitting on the tops of your shoes. And honestly, what can I say? I simply just have zero respect for you. First of all, humans haven't even developed real space travel besides a few science class rockets and the scariest space station of all time, and second of all, what do you guys drive down there again? What are they called? "Cars"? That sounds like a sickness!

And I'm just going to be completely truthful here, but I want nothing more than to say something brutal and intimidating like "PLEASE! DON'T MAKE ME LAUGH!", but on my planet laughing is when we shoot blood out of our eyes, so instead I'm going to say "PLEASE! DON'T MAKE ME SHOOT BLOOD OUT OF MY EYES!" which doesn't work exactly as well. But who cares? The cars you have still use tires! They don't even float! I'll shoot blood out of my eyes all day at that, and I still won't be done! (My species has a LOT of blood in our bodies at any given time…)

But anyway, yeah, I-wait…what was that? Chrono.gg has Everspace and Encounters on sale today for sub ten bucks? And you've been training on randomized space flight missions until you become an ace pilot? Damn it, Earth! What is it with you guys and learning how to do complicated shit through video games? I mean Jeenus, watch a movie once in a while, okay? Actually, why don't you make it The Last Starfighter, so you can finally appreciate this sick reference, huh? Hey, w-where are you going?
The official trailer for EVERSPACE™:

Our favorite Steam reviews:
As always, use this thread to discuss this deal, talk about the game and find other people to play with!
(ノ◕ヮ◕)ノ*:・゚✧