Today's deal is EVERSPACE™!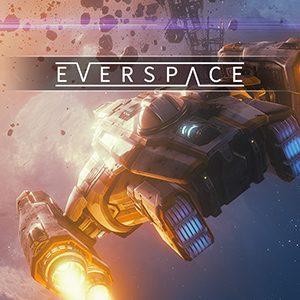 Description:
LIKE READING THE SECRET BUT WITH SPACESHIPS

We realize this MIGHT not be as cool as your real job, but humour us just for a sec, and imagine for a second that you're some kind of ace starfighter pilot, okay? Trust us. Like, full disclosure, yes, we're trying to sell you a game, but if you came all this way and that's a surprise to you, maybe you just can't read? Or you were born very recently? But yeah, you, chillin, bein' a space ace, it's a great little fantasy.

And now imagine, just like any type of plucky overconfident pilot, that whenever you have any downtime at all, you're gonna want to spend it training. But what would that look like? A training course in space? Too predictable. Eventually you'll just master it and that'll be that. Randomized skirmish setups just outside of the atmosphere? Good idea, but way too inconvenient for someone who wants more than two or three runs a day.

Nope, what you need is a randomized virtual reality computer program with highly detailed flight controls, which randomizes the environment every time, encourages you to explore, and even lets you try out tons of different ships and weapons as you run the sim over and over til you're the best pilot in the galaxy, and that's exactly what we have to offer you today. Luke Skywalker would've KILLED for something like that before the Death Star run. Biggs would probably be alive if he had Everspace. So buy it now, play it forever, and when aliens recruit you to the Rylan Star League against the Ko-Dan Empire, you're welcome.
The official trailer for EVERSPACE™:

Our favorite Steam reviews:
As always, use this thread to discuss this deal, talk about the game and find other people to play with!
(ノ◕ヮ◕)ノ*:・゚✧