Today's deal is Epistory - Typing Chronicles!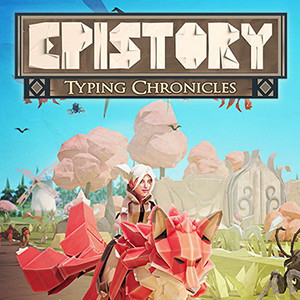 Steam: http://store.steampowered.com/app/398850/Epistory__Typing_Chronicles/
Description:
A TRULY GOOD IDEA
For some writers, inspiration comes easily. These writers are assholes. It'd be like a chef who could just say whatever food they wanted to cook, and instead of cooking it, a boy on a bike comes by within thirty seconds to hand it to you and tell you "I know I brought it here, but somehow, you cooked it anyway." And then you open the bag and it's some crazy dish out of Chef's Table (which, we know this isn't related, and we're in no way sponsored by Netflix, but that's a super tight show).
For other, normal writers (like me, the guy who writes these descriptions every single day), it's almost embarrassing how long it takes them to find something they wanna say, to the point that sometimes people don't even think it's a real part of the job, and they actually have to fight just to convince them that it is, which why when someone truly stumbles upon a muse, aka a seemingly endless font of confident great ideas, you gotta just let it take for the ride it's gonna take you on, lest you dilute pure righteous communication from the realm of ideas, and lose your inspiration altogether.
Today, however, for just seven buckaroonies, Epistory is a pretty unique typing-based action/adventure game where you actually play AS the muse, riding atop a three-tailed fox, to bring inspiration to the creator of a beautiful origami storybook land, and fighting against the crazy bugs that live there, solving puzzles, collecting items that fill in more pages of the book, and fighting the bug race that have found their way inside.
And by the way, we know this is a little much for a good analogy, but it makes the most ridiculed part of writing seem totally badass and beautiful, so we hope you'll give it a shot, especially since we're the kings of offering it at a low low price. Have fun! Hope you finally get to finish that novel!
The official trailer for Epistory - Typing Chronicles:

Our favorite Steam reviews:
As always, use this thread to discuss the deal, talk about the game, and find people to play with.