Today's deal is Endless Legend™!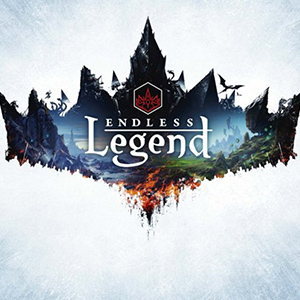 Steam: https://store.steampowered.com/app/289130/Endless_Legend/
Description:
TWO PEOPLE TALKING ABOUT GAMES

Dude, have seen this game Beatsaber?

What the heck is Beatsaber?

It's this game where like, you basically use lightsabers to play Guitar Hero while you dance.

What? That's not a game idea!

Heck yes it is! It's fun as hell!

I guess, but doesn't kind of seem like they'll make a game about anything these days?

Uhh…what is Super Mario about then, bro?

Uhh…

Uhh…

Uhh…plumbing?

That's rich.

Okay, fine! How about we go on Chrono and see if the game THEY'RE selling today has a weird premise.

Oh nice! Endless Legend! I love that game! It's like a dope 4x fantasy game with very clean concise mechanics and beautiful visuals!

You can't fool me, dude! This game is based off the opening of Game of Thrones, and you won't convince me otherwise, thereby cementing my point that I made earlier.

What, that Super Mario Brothers is a game about plumbing?

Shut up.

And have you even SEEN Game of Thrones?

…I've seen memes.

I seen memes…honestly…

What!
The official trailer for Endless Legend™:

Our favorite Steam reviews:
As always, use this thread to discuss this deal, talk about the game and find other people to play with!
(ノ◕ヮ◕)ノ*:・゚✧