Today's deal is Dungeon Rushers: Crawler RPG!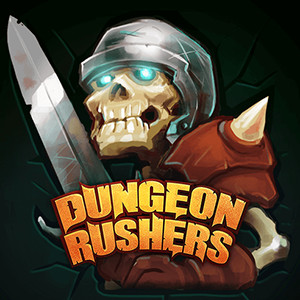 Steam: http://store.steampowered.com/app/429620/Dungeon_Rushers_Crawler_RPG/
Description:
SHERLOCK HOLMES (2009) - BOXING MATCH SCENE (3/10) | MOVIECLIPS

Okay, so, this is probably kind of a stretch, but do you remember that part in Guy Ritchie's 2009 Blockbuster Sherlock Holmes where he slows time so he can break down exactly how he's going to beat this dude's ass in the boxing ring? If you don't remember this 11-year-old movie or you haven't seen it, this probably means nothing to you, but if you have seen it, you probably remember it as a pretty sweet scene though, right? Like, not only does he already know what he's going to do, he's also great at predicting what his opponents are going to do.

Now, some people will tell you that turn-based tactical strategy games are lame, or out-dated, or for people with no real skill for execution, but WE'RE here to tell you that those people are raving lunatics. What they really are is "opening scene of Sherlock Holmes (2009) simulators", and if you can't get on that level, maybe you just haven't seen the movie, but trust us when we say that man, it's a really cool and memorable part of the movie, and it WOULD feel cool if you could make your mind work like that. It's like a better depiction of how Jedi probably feel using the Force…

In fact, is there a way we can get you to watch this movie without having to pay for it? I guess you can watch it on Amazon Prime if you've got that, but maybe there's some…ah! A link! Well, now would probably be a good time to tell you that Sherlock Holmes (2009) has nothing to do with Dungeon Crawlers, and that this scene is only here to illustrate my point under fair use. Here you go, gamers. This could be you:
The official trailer for Dungeon Rushers: Crawler RPG:

Our favorite Steam reviews:
Sale price info:
This is the lowest Dungeon Rushers has ever been discounted, previous low was $2.99 on Steam
As always, use this thread to discuss the deal, talk about the game, and find people to play with.