Today's deal is DreamWorks Dragons: Dawn of New Riders!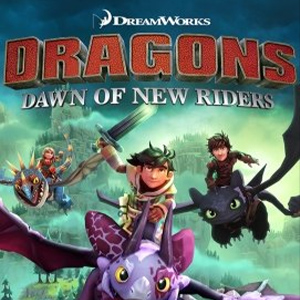 Steam: https://store.steampowered.com/app/896960/DreamWorks_Dragons_Dawn_of_New_Riders/
Description:
FALCOR WAS COOL, NOT WEIRD

So, the Lonely Island kind of ruined that famous scene from The Neverending Story where Atreyu and Falcor meet and fly across the sky. They made it weird. They made it gross. Look it up if you don't already know what we're talking about. Granted, the scene's almost two minutes long and features minimal dialogue and just a bunch of clips of a kid smiling on top of a giant puppet in front of a green screen over helicopter footage, but let us not diminish the sheer unbridled joy that would almost certainly come hand in hand with riding through the air on the back of a giant dragon in real life.

Like, it's almost undeniable, right? We can barely handle it when a dog actually chooses to come over and hang out with us on the couch, so can you imagine if an animal that's smarter than a human, can understand English, and has the power of fire breath and flight actually took a shine to you and allowed you on its back? It'd be like finding out Pokemon were real and that there's one waiting for you up the street at the Professor's lab!

Which brings us to today's game, Dreamworks Dragons: Dawn of New Riders, which is very clunkily named, but drops you right into the universe of the How to Train Your Dragon films and it's TV show tie-in, puts you on a Dragon's back so you can fly around and use its powers, and does a lot to take back that joy Falcor and Atreyu brought us 36 years ago without the embarrassing stank of weirdness the Lonely Island heaped onto it for everyone these days. Honestly, who wouldn't give it a shot?
The official trailer for DreamWorks Dragons: Dawn of New Riders:

Our favorite Steam reviews:
As always, use this thread to discuss this deal, talk about the game and find other people to play with!
(ノ◕ヮ◕)ノ*:・゚✧