Today's deal is Dreamstones!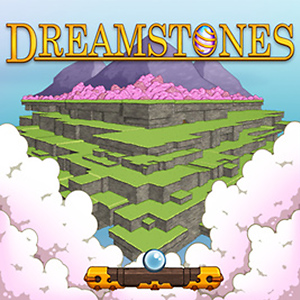 Steam: http://store.steampowered.com/app/645920/Dreamstones/
Description:
THE MAN WITH THE YELLOW BARBELS

I look around nervously at the catfish man in his shabby dress wear and I can't help but wonder exactly what it was that brought me to this place. I don't think I did anything TOO crazy last night…though there WAS that guy who really loved Arkanoid…

"And anyway, yeah, the whole kingdom is (Ribbit!) gone…and the only way to get it back is to-"

"Wait, wait, wait. Get it back? Kenneth, there's no one here!" The fresh water river monster just looks me right in the eyes and smiles, his bulging throat convulsing as impossibly, he seems to breathe breath after breath of fresh air.

"Well, sure! But (Glork!) the Dreamstones will literally cause the townsfolk to reappear!"

"Like, one second it's open land…"

"…And the other it's like, I don't know, Nasty Arty's butcher shop, back just like it was, selling meat to the fish people."

"Nasty Arty? Really? That's what you all call someone?"

"Well, no, I just made him up. (Gurgle!) I don't know exactly who's gonna show up where…" He reaches up to pull off his monocle and clean it but every time Kenneth (for that was his name) touches it, his fish slime cakes the lens. He gets frustrated and tries to throw it on the ground, but his fins don't have any muscles in them. It's almost like watching it be set down. It'd almost be charming if he wasn't an awful human-sized catfish wearing clothes.

"Okay…and do you guys really eat meat?"

"Oh, whatever. You know what I meant. And besides, who cares? (Dornk!) The main point is that those terrible Nightlings took it all away, and now we have you to help us get all our (Gwok!) Dreamstones back, so the town can be back like it was, okay?"

I put my hands in my pocket. "So what, it's just exactly like Arkanoid?"

"Well sort of, (Blarf!) there's all kinds of gear and RPG elements too, if you just wanna dispense with the pretense…"

"Oh, I do Gentle Kenneth. I really really do…"
The official trailer for Dreamstones:

Our favorite Steam reviews:
Sale price info:
This matches the lowest Dreamstones has ever been individually discounted according to ITAD, previous low was $2.99 on Steam.
As always, use this thread to discuss this deal, talk about the game and find other people to play with!
(ノ◕ヮ◕)ノ*:・゚✧**