Today's deal is Dragon's Dogma: Dark Arisen!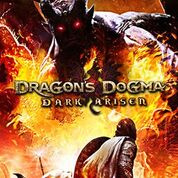 Steam: https://store.steampowered.com/app/367500/Dragons_Dogma_Dark_Arisen/
Description:
GREG THE DRAGON

Hey. Sup. I'm Greg. I'm a dragon. Okay, okay, I'm actually more like THE dragon if we're being real, but here's the thing: I didn't CHOOSE to be the force that destroys the world, and before you spend a hundred hours trying to kill me for the low low price of $8.75, I at least wanted to let you know WHY I stole your heart and made you the Arisen, because you deserve that at least, and as a dragon, you know I'm nothing if not fair…and extremely covetous, but I'm working on that part so please try and look past it.

Now, I'm not one to spoil games you're about to buy (I'm a dragon, not a MONSTER), but let me assure you that my origins are much different than you probably expect, and by taking your heart, I'm not just some dillhole who takes people's hearts and sits on them in my hoard, I'm legit trying to contribute to a cycle that's been going for as long as I can remember. It's not EXACTLY like the Circle of Life, but if you hate me, you also hate The Lion King now, so think about THAT.

And also, while you're thinking about the loveable human qualities of creatures other than humans, did you ever think that I might just need your heart more than you? I mean, look around, right? There's TONS of humans all over Gransys, and really, unless I'm missing something HUGE, there's only ONE dragon, so maybe just lighten up a little bit okay? Does one human life really matter all that much? Dragons are way cooler! Wouldn't you HOPE that someone gave up their heart for me?

Anyway, my game's super cheap, play it to your heart's content, but just remember, at the end, when the time comes to choose, your old pal Greg isn't that bad of a guy.
The official trailer for Dragon's Dogma: Dark Arisen

Our favorite Steam reviews:
As always, use this thread to discuss the deal, talk about the game, and find people to play with.