Today's deal is Door Kickers: Action Squad!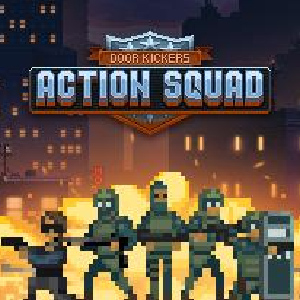 Steam: https://store.steampowered.com/app/686200/Door_Kickers_Action_Squad/
Description:
MY DADDY WAS A DOOR KNOCKER

There are many moments in a gamer's life that could be described as empowering: getting that platinum trophy after 300 hours, racking up that insane killcount, finally finishing in first in Tetris 99, but take it from us: until you've tried it, nothing, and we mean absolutely NOTHING even comes CLOSE to the feeling of finding out that you are completely 100% allowed to shove your steel toed boot right through someone's locked front door.

It's like you're taking someone else's idea of what it means to be inside their house, and saying "that's not necessarily inside anymore". It's like learning about the concept of a lock without knowing about keys. It's like swinging around a sledgehammer in a furniture store, except some people actually do it for their job. It's great.

Which is why we're here for you with a game called "Door Kickers: Action Squad" and not "Door Kickers: Relaxing Vacation". Yes it's a couch co-op SWAT team game and yes, there's way more to besides just line up and kick down doors for hours at a time, but listen: when you find something in this life that bring you joy, you should figure out a way to do it as much as you want without hurting anybody, and once you understand the beauty of kicking down doors for yourself, grab this game. We'll even take the liberty of saying "you're welcome" ahead of time. That's how serious we are about kicking down doors.
The official trailer for Door Kickers: Action Squad:

Our favorite Steam reviews:
As always, use this thread to discuss the deal, talk about the game, and find people to play with.