Today's deal is DiRT 4!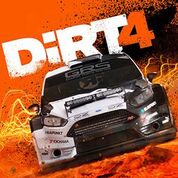 Steam: https://store.steampowered.com/app/421020/DiRT_4/
Description:
ONE POINT FOR HUMANKIND

When you're not up past your bedtime gaming your little heart out, do you ever sit and think to yourself, "Aw man, I wish I had enough time in my life to master so-and-so thing but it's too big of a commitment these days?" We know we have. (Cheap produce site Corno.gg coming never!) But what's incredible is, with video games, for a lot of experiences, you can have the next best thing.

Like, take rally car racing for example. Today we're selling a game called DiRT 4, and in all likelihood, maybe two or three of you out there will have ever actually raced in a rally car before. But hundreds if not thousands of you are gonna buy the game today, because not only are the graphics good, and not only is it the official game of the FIA World Rallycross Championship, but you can also sit and eat a steak dinner while you play if you want, and unless you get a little gravy somewhere, you don't have to clean up afterwards, either.

This is a triumph of humanity, not just because of the technical achievement, but because by buying and playing this, you've kinda defeated the barrier of time and aging that kept you from becoming a pro rally driver in real life. So eat up that steak, gamers, and if you're feeling saucy, go even bigger: race while eating sushi, race while drinking a fine french red, race while someone feeds you grapes, race while getting that pedi, race while watching Westworld, race while booking a Caribbean getaway. You are human with a decent PC. You deserve it.
The official trailer for DiRT 4

Our favorite Steam reviews:
As always, use this thread to discuss the deal, talk about the game, and find people to play with.