Today's deal is Devil May Cry 5!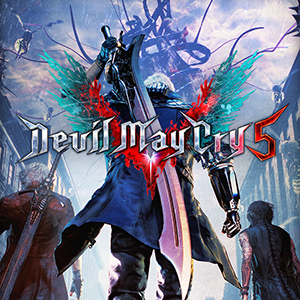 Steam: https://store.steampowered.com/app/601150/Devil_May_Cry_5/
Description:
BRAND CONSULTANTS

We may just be a humble gaming site where you can always find incredible deals on games you love, but completely unbidden, we feel that after spending some time with today's game, which, by the way, is Devil May Cry 5, we have some things we want to say about it, in the hopes that someone out there will help sate our rabid curiosity. We realize, of course, that Dante and co. exterminate demons via their weirdly named agency, Devil May Cry, but we're to assume this is also the primary way these people make money, might it not be a little more productive to market yourself as a sword trick crew instead of a type of job like demon hunter that most people don't even believe exists?

And as far as names go, "Devil May Cry" DOES sort of convey the idea that they might be responsible for the creation of some evil occult tears, but after looking it up and realizing that the phrase isn't even really a reference to anything the general public might know about, we can't help but wonder if a name like "Devil Destroyers" or even more directly, "Demon Exterminators" might be a better name. At least that way if I WAS in a situation where I needed someone smart to come kill a demon, I'd at least have a good idea of who to call.

But the way it is now, doesn't it seem strange that every time Dante and co. get mixed up in a demonic plot, it always loops directly back to the lives and backstories of our primary characters? Honestly, we think it's probably because nobody calls them besides people who know them, like when you're excited to finally book a rock show for your band downtown, but only your parents and their lame friends from out of town show up. So please, for goodness' sake guys, hire us, Devil May Cry, and we'll turn your business from a sad narrative device into the sexy leather version of the Ghostbusters, and believe us, we're pretty sure the Devil will cry a little more once we've had our way with you.
The official trailer for Devil May Cry 5:

Our favorite Steam reviews:
As always, use this thread to discuss this deal, talk about the game and find other people to play with!
(ノ◕ヮ◕)ノ*:・゚✧