Today's deal is Descenders!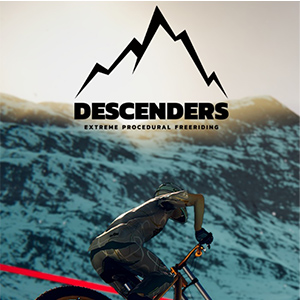 Steam: https://store.steampowered.com/app/681280/Descenders/
Description:
GO DOWN

The smell of wet dirt and dead leaves sits rich in your nose as the sound of birds and wind washes over you like ocean water. Did you really step in deer poop a few minutes ago? Is that really what that smell is? You shift your weight on the bike you're straddling. Doesn't matter. Happened on the way up. That's basically ancient history right now. Instead, all you want to think about, the only thing your brain can currently focus on, is how quick you can get back down. Obviously, you're a descender now.

And that's exactly where anyone would wanna be, right? Flying downhill on a bicycle, no idea what's hurtling towards you in this procedurally generated mountainspace where it kinda smells like deer poop? To us, that's life itself. To you, it's a free pass to clear focus and peace of mind. Start up, go down. It is the secret power of mankind that we've practically figured out how to do it faster than gravity does on its own.

This is the sacred duty of the descender, and regardless of what livery you wear, and whose team you're earning for, we are all united in this common mud-speckled goal. So go, gamer, and join them. Join the fast downhill bicycle tribe. Eventually you'll even be able to ignore the deer poo. It's all part of life on the great mountain we call existence, and everything comes down eventually. And sorry we wrote so much about deer poop. Saving money so often messes with our sense of humor. Makes our jokes really shitty.
The official trailer for Descenders:

Our favorite Steam reviews:
Sale price info:
This is the lowest Descenders has ever been individually discounted according to ITAD, previous sale was $18.74 on Steam.
As always, use this thread to discuss this deal, talk about the game and find other people to play with!
(ノ◕ヮ◕)ノ*:・゚✧