Today's deal is Death Crown!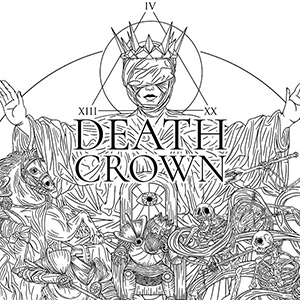 Steam: https://store.steampowered.com/app/814530/Death_Crown/
Description:
RTS WHERE YOU PLAY AS DEATH AGAINST THE HUMAN KING

Hi all, first time posting here. Today I found my old laptop but sadly it won't boot up. But it brought back some great memories. Particularly a game I'm about to describe.

So at the start of the game the king of the humans has defeated death and pushed him out of the living world. However, it had a twist. He then decides to try and conquer the world of the dead and you play as death herself and fight back via RTS

The laptop was built in 1994 and I bought a new one in 2001 so it would have been between that time. It couldn't be a browser game, and I think I may have gotten it from a mail-in service, but cannot remember tbh. I just remember the weird old Apple-y black and white color scheme and the creepy faces and art.

Hope this is enough info. And many thanks.

Edit: Many thanks to all of those offering to recover my hard drive. I'm actually in the UK and a lot of the offers seem to be from the US. My local computer store opens Wednesday 29th Jan, so I'm going to take it in to see if they can get it to boot up. Many thanks again, it's very kind of you all.

EditEdit: Laptop checked in earlier today, quite busy but should have an update Friday.

FinalEdit: Sad news. The laptop is buggered. The dampness/moisture of the storage I placed it in has knackered it all. Any final suggestions?

EditEditEdit: I am retrieving quotes from professional data recovery firms.

Update - the 'platter' of the hard drive was damp and it's been deemed unrecoverable. I'm really sorry to have built hopes up.

FinalUpdate - FOUND IT! CURRENTLY ON SALE AT CHRONO.GG! WE DID IT GANG! THANKS TO EVERYONE WHO HELPED AND COMMENTED! DEATH CROWN LIVES AGAIN!
The official trailer for Death Crown:

Our favorite Steam reviews:
Sale price info:
This is the lowest Death Crown has ever been individually discounted according to ITAD, previous sale was $5.99 on Steam.
As always, use this thread to discuss this deal, talk about the game and find other people to play with!
(ノ◕ヮ◕)ノ*:・゚✧