Today's deal is Dead Cells!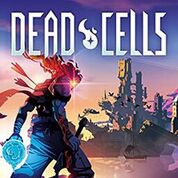 Steam: https://store.steampowered.com/app/588650/Dead_Cells/
Description:
MORE LIKE ALIVE CELLS AM I RIGHT

Listen kids, take from us, the video game experts, you've got to be willing to roll with the punches if you wanna make it in this world, okay? Not sure what we mean? Just hang tight and we'll explain. Look, you've been a gamer for…a while now, right? Well, just about 5 or 6 years ago was the rise of a hardcore yet accessible trend where death was permanent and upgrades were many, and no one was really sure exactly how the mechanics were exactly supposed to work beyond that, so we named it right there, after a genre of games we once thought was forgotten: that's right, the roguelite.

But that was ages ago now in internet time, ya dang teens! Times change, and for years, even before the rise of the Isaacs and Gungeons of the world, another genre we made up a word for by mushing together the names of two games that illustrated what they all had in common was king if the indie scene: the Metroidvania. It ticked a lot of boxes for a lot of different kinds of gamer, which is probably why both of these types of games got popular if you asked us, but it wasn't until Dead Cells came out a little while ago that these two titans of the post-Minecraft era were finally smashed together in a way that really grabbed people's attention.

Metroid and Castlevania are its bones, but Isaac and Gungeon are its blood, and gosh darn it, it's a rad freaking game. If you want a taste of what's really going on this day and age, at the very cutting edge of sick-ass blockbuster indie games, this'll basically be the gaddang poster child for a few more years at least. Get it today for 20% off and watch as your "gamer-cred" goes up in actual real time.
The official trailer for Dead Cells:

Our favorite Steam reviews:
As always, use this thread to discuss the deal, talk about the game, and find people to play with!