Today's deal is Dad Quest!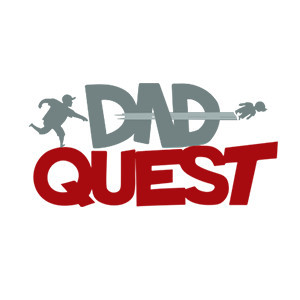 Steam: http://store.steampowered.com/app/524250/Dad_Quest/
Description:
JUST DAD STUFF

Ugh, kids, right? Like, it sucks because obviously you love them and you want to do stuff for them, but if you ARE a Dad who cares, having a kid is kind of like the ultimate version of being afraid of falling asleep and crushing your dog by rolling over onto it, right? To be honest, I'm not even a father and it is absolutely wild to me that people just climb into bed with a newborn baby and trust they won't sleepwalk it into a paste while they sleep. I don't even want kids, but in those moments, my protective Dad vibes are off the charts.

So what does this mean? Are we saying that literally anyone can be a Dad if they get into the proper mindset? Hell yeah we are, even if you're another gender. But on the flip side of that, we feel like maybe we're overreacting a little bit on the child safety front. Haven't you ever seen a kid eat shit? No? Well, I don't mean literally, you weirdo, we just mean when was the last time you saw one fall down. And did they get hurt? No. They cry a lot, but until they're older and their bones are brittle like ours, they're basically unbreakable, and as some dads might not know, also extremely useful.

Have you ever thrown your son into a nest of giant rats and used his hard baby body to bludgeon the even larger boss rat to death? Have you ever defeated a living snowman who loves to roll his head at you like a bowling ball with a precision toss of your son's sleeping bundled form? Have you ever tied a rope to your son like one of those chinese rope blades and fought of legions of other, darker minded fathers wielding their own baby weapons? No? No to all? Well then, dad, you haven't really lived. Buy Dad Quest today. It's like three bucks. Don't skimp.
The official trailer for Dad Quest:

Our favorite Steam reviews:
As always, use this thread to discuss the deal, talk about the game, and find people to play with.