Today's deal is Crea!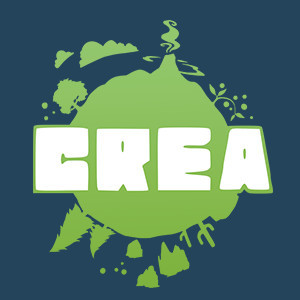 Steam: http://store.steampowered.com/app/280520/Crea/
Description:
THE PEOPLE HAVE SPOKEN

The reviews are in! Crea is awesome! Word on the street is that everyone loves this hot new sandbox RPG on the scene, which rose to popularity on May 20th, when previously unknown game deal website Chrono.gg, put it on sale for over 50 percent off. But what's it all about? Luckily, this reporter has your back. We asked random people on the street what they thought of this brand new craze sweeping the nation, and here's what they said:

"Yeah, I played Crea, all right. What can I say? It's awesome. I played it for hours. Like, WAY too many. Like, I used to have a family who cared for me, and that all changed when I bought this game and showed everyone where my priorities are. Why do you ask, is it on sale or something?"
-Mike from San Diego

"Crea, huh? What is that, a sugar substitute? Oh, a game? No, sorry, I only ever used to play this game called Bonanza Bros, and that was before I had kids."
-John, father of nine.

"Do I love CREA? Oh my gosh, who doesn't! They're always looking out for realtors, and it enables potential homeowners to get the proper care and attention they need from professionals helping them find someplace to live…what? Why are you looking at me like that? Is this not about the Canadian Real Estate Association?"
-Amanda from Vancouver

"Game of Thrones is finally over, and the moment I was worried about what I'd do next, I found out Crea was on sale. Now I'm a millionaire, I have a beautiful spouse, and a mansion in Miami. I also won the lottery this morning."
-Hugh from Florida

See gamers! This is starting to get crazy! See you in a few hours when Crea grabs the top spot on Twitch! Better hurry up and buy now before they're all gone!
The official trailer for Crea:

Our favorite Steam reviews:
As always, use this thread to discuss this deal, talk about the game and find other people to play with!
(ノ◕ヮ◕)ノ*:・゚✧